ExCompare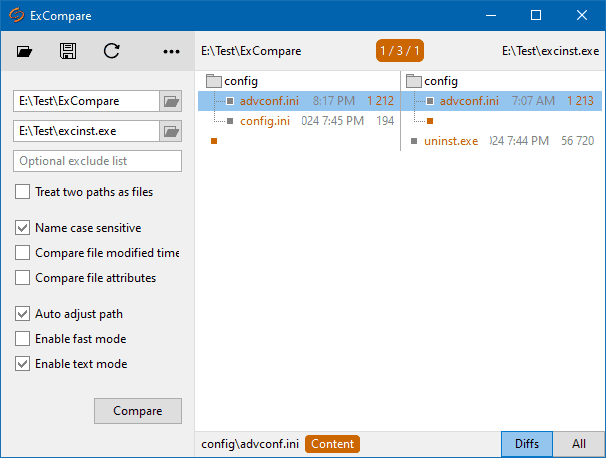 Compare folders, zip, rar and 7z archives.
ExCompare is a comparison tool to compare folders and file archives such as zip, rar, 7z. It's designed for helping find out differences between two folders, two file archives, or a folder against a file archive.
Learn More
Download
Easexp Settings Backup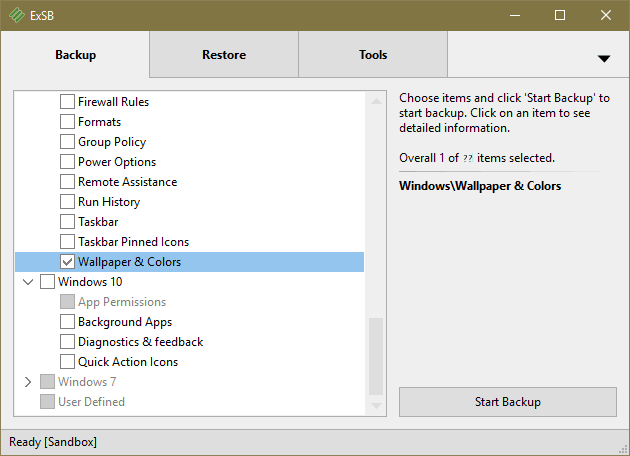 Back up, restore, sync Windows and program settings.
ExSB is a free tool to back up, restore, sync Windows system settings such as date time, formats, wallpaper, colors, taskbar, group policy, firewall rules, disabled services, tasks, events... and the settings of popular programs such as Office, Firefox, Edge, Chrome etc.
Learn More
Download
XSearch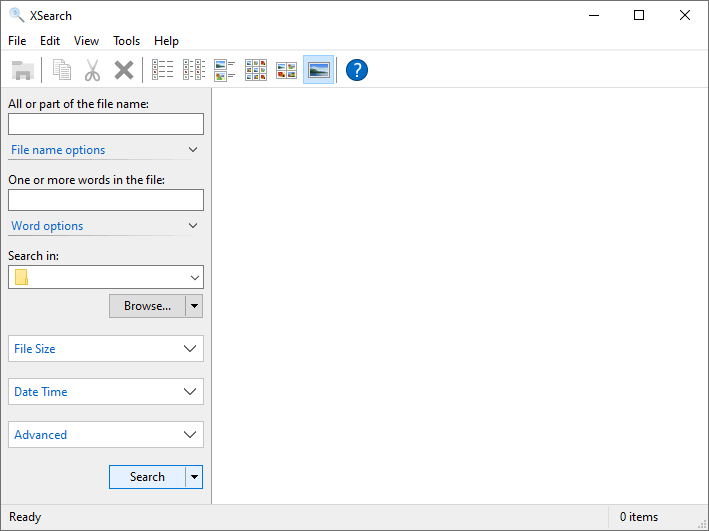 Free, classic search tool.
XSearch provides more features than Windows Search, works in classic way without indexing service, supports filename and word options such as "Any of the words", "All of the words", "Exact phrase", "Without the words", case sensitive, supports searching files by specified size, date time.
Learn More
Download
TransWin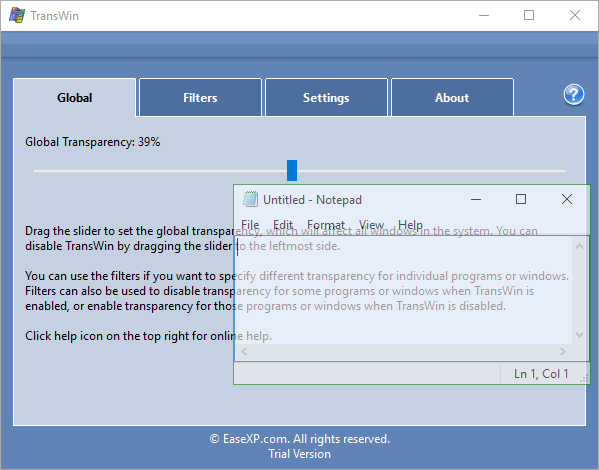 Make windows transparent.
Unlike Windows Vista/7 Aero, TransWin can set transparency to the whole client area of any windows. It can also make task bar, start menu, pop up menu etc. to be transparent. It can be used to set transparency under Windows 2000/XP too.
Learn More
Download